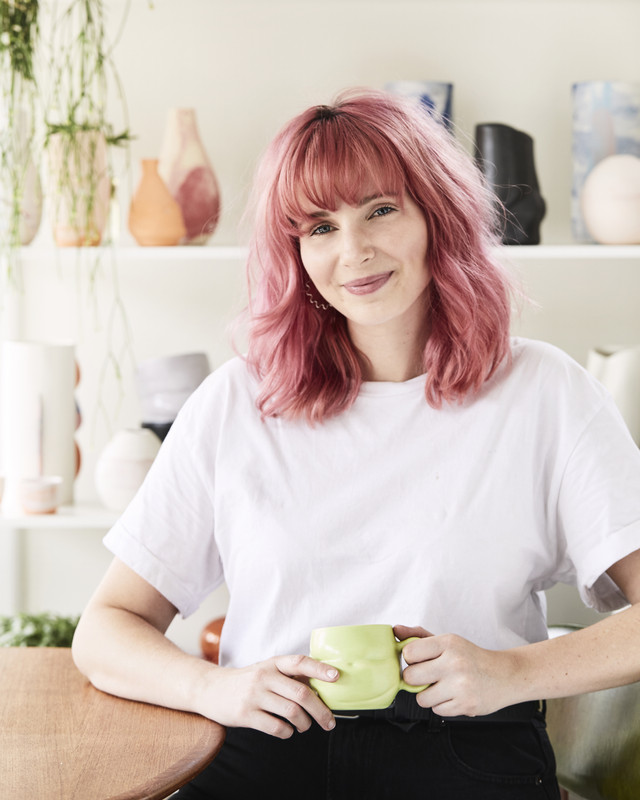 Voluptuary Ceramics comes from the small, slow made studio of Australian artist and ceramicist Emma Bartik.
Crafted by hand and designed with care, Emma's playful yet sophisticated pieces blur the line between sculptural and functional objects.
Emma's work is centred around an exploration of coloured porcelain and asymmetrical forms.
With a distinctive colour palette of pastel and sorbet tones, Emma uses an experimental process with hand -dyed porcelain to individually colour her pieces, meaning each one is completely one of a kind in her marbled series.
Voluptuary Ceramics endeavours to be a socially and environmentally conscious studio by using sustainable studio practises and responsible packing materials where possible.
Exhibitions & Media
The Deisgn Files, digital feature 2020 The Design Files Voluptuary Ceramics
Frankie Magazine digital feature 2020 Frankie Voluptuary Ceramics
Saint Cloche, group show 2019
Airspace Gallery, 2018
The Bearded Tit, 2016
UNSW Art & Design Annual, 2016
Create or Die, 2016
Kudos Gallery, 2016
AD space, UNSW, 2015
Alfred Ceramics, NY, USA, 2014